No Credit Needed

90 Days Payment Option

0% Interest for 12 Months

*with approved credit see store for details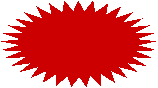 Copyright Since 2005, Best Price Furniture. All Rights Reserved.

two-tone brown leatherette

choice of colors

champagne wood finish with led lighting

5 Draw Chest $549

8 PC KING SET $2099

8 pc. set includes: headboard, footboard, 2 rails, dresser, mirror, 2 nightstands

brown marble finish table with brown chairs

Table & 4 Chairs & Bench

available in white


CLOSING FOR RENOVATION

MAY 26 THRU JUNE 5

RE-OPEN ON JUNE 6TH AT 10 A.M.

SORRY FOR ANY INCONVIENCE